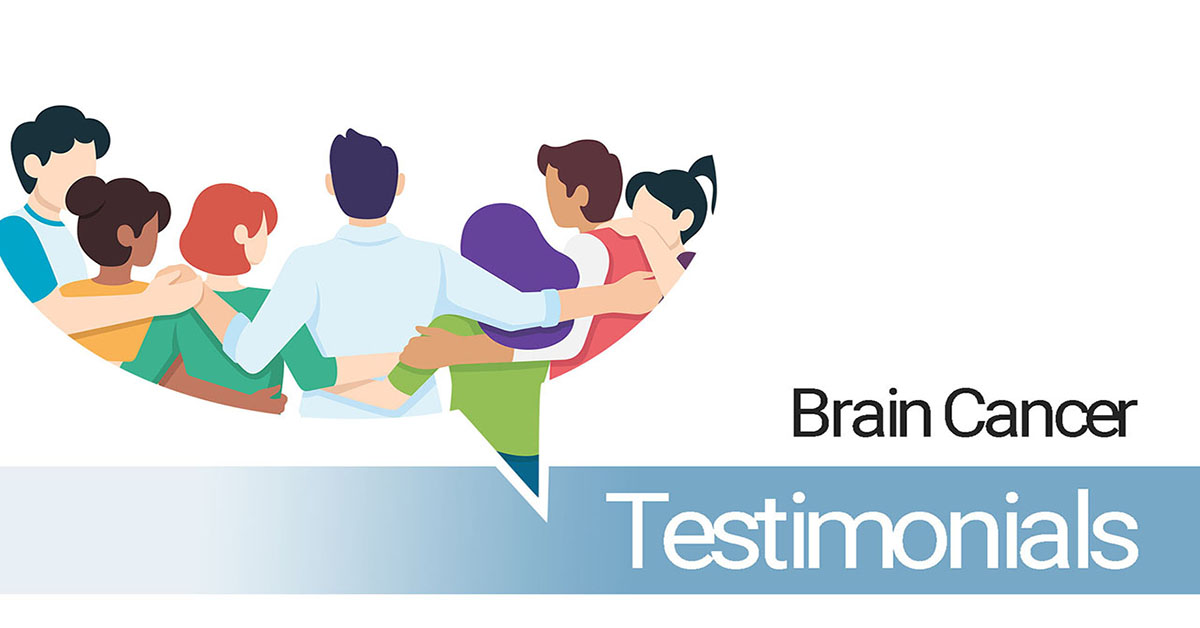 I brought my husband to the emergency room with a splitting headache and projectile vomiting. We thought it was a bad migraine but later found out that it was a brain tumor. On February 12th he had surgery and the surgeon told us and the lab work later confirmed that he had a Glioblastoma Multiforme IV. It is the most deadly and fast-moving brain tumor you can have. The surgeon removed all of the tumors he could see. The doctor told our family that Tom had about 26 weeks to live if he didn't take any radiation and if he did take radiation it might give him a year. Tom was in the hospital for eight days. We were not sure what to do so we took the doctor's referral and went to radiation about a week after he got out of the hospital. Tom only took five days of radiation and it made him feel terrible and sapped all of his energy. After that, some friends came forward and told us of some alternative ways people were fighting and winning the battle against cancer. Since the doctors did not hold out any hope we decided to throw our lot in with the holistic treatments and did not take any more radiation. We started the holistic regimen in March.
Tom's three months MRI looked good, his brain was clean and the hole where they removed the tumor was empty except for a tiny line around a portion of the inside of the hole. The doctor said that it could be scar tissue, a benign bit of tumor, or a regrowth of the Glioblastoma. At the six months MRI his brain was completely clean. There was no cancer at all. The doctor said that it was a miracle. In 14 years of practice, he had not seen anything like it. Tom walks at least 4 miles a day now and has started lifting weights too. We are having good results with the flax oil/cottage cheese and will keep it up for the rest of our lives. – Kelly
For the first three months, I also rubbed Frankincense on his head because it is supposed to have anti-cancer properties.
Dec 6, 2002
We just got back from the Doctor, Tom's 9 month MRI was clear, No cancer! Back in February Tom was diagnosed with a Glioblastoma Multiforme Grade IV Brain Tumor.
Jan 2, 2003
I've made a little web site with my husband's testimony on it. Flax oil/cottage cheese was central to his holistic treatment. He had a Grade 4 Glioblastoma Multiforme. If you would like to check it out go to www.flaxoflife.com Thanks – Kelly
Mar 20, 2003
Tom's 12 Month MRI Report – We just got Tom's 12 month MRI Report today. Tom is still cancer-free, with no sign of brain tumors. The Doctor said it is a miracle. We are praising the Lord for his blessings! The doc said for the next year he will have to go every 4 months for an MRI. We continue to take our flax oil and cottage cheese. Thanks to everyone on the list – Kelly www.flaxoflife.com
Jul 28, 2003
Update on Tom's 16 months MRI – We just got the results from Tom's 16 months MRI. He is still GBM (aggressive brain tumor) free; we still follow a holistic regimen, flax oil and cottage cheese every day, and have opted out of the conventional treatments. – Kelly & Tom
Submit A Comment
Votre adresse électronique sera masquée. Les champs obligatoires sont marqués d'un *.